Supporting Socio-Economic
Development for a Better Future
MAME YE Network Conference
---
WELCOME TO LEBANON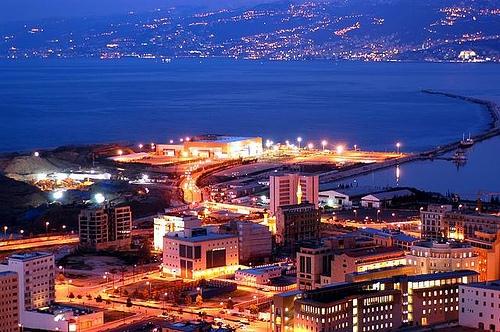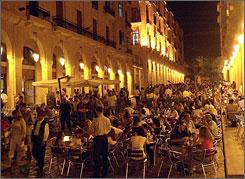 What to see and do in Beirut ?

•    Take a stroll though the Beirut Central District (Solidere) and marvel at the most elegant downtown in the world.
•    Along the way, discover the recently uncovered ancient Roman ruins that were left exposed. Then, enjoy coffee and sweets at one of Beirut's many Parisian-style sidewalk cafes.   








Currency

•    The official Lebanese currency is the Lebanese pound or lira (LL). Notes are available in denominations of: LL1,000; LL5,000; LL10,000; LL20,000; LL50,000; and LL100,000.


•    U.S. dollars are used widely throughout the country. Restaurants, hotels, and stores often quote their prices in U.S. dollars, and many establishments will convert and provide U.S. dollar prices for you upon request. If you plan to use U.S. dollars, it is advisable to bring small bills (US$1 to US$20 notes).
The US$/LL exchange rate is relatively stable, hovering around US$1=LL1,500. The appreciation of the Euro since early 2002 has benefited European travelers. The Euro/LL exchange rate has fluctuated from €1=LL1,400 in June 2002 to €1=LL1,800 in April 2006. Major credit cards (Visa, Mastercard, American Express, Diners Club) are accepted at most large establishments throughout the country. ATMs are also widely available in Beirut and larger cities and will usually dispense both U.S. dollars and Lebanese pounds.

Language
While Arabic is Lebanon's official language, English and French are widely spoken. Most Lebanese speak at least two or three languages, and visitors will find no problems communicating. Many establishments provide signs, menus, and information in both Arabic and English.

Time
Lebanese time is G.M.T. +2 hours in winter (October to March) and +3 hours in summer (April to September), when daylight savings time is observed.

Business Hours
Shops and businesses are typically open Monday through Saturday, 9:00-18:00. Hours vary, and in summer many establishments close early. Restaurant hours vary, and many restaurants, especially in Beirut, are open late.
Banking hours are Monday through Saturday, 8:30-12:30. Working hours for government offices and post offices are typically 8:00-14:00.


Communications
Telephones:
While the telephone system in Lebanon is well-developed, there are few public pay phones, and international phone calls are expensive. Most Lebanese use mobile phones, and coverage extends throughout the country.
The country code for Lebanon is (961). This is followed by the local area code and the telephone number. The area code for mobile phones is (03) and the area code for Beirut is (01).
Electricity
Electric current is 110/220 volts, 50 cycles. A two-pin plug, with round pins is commonly used (Type C, similar to many European countries), but other types of plugs are also in use so it is best to check before you go.

Health
Lebanon is a developed country with relatively good health facilities. Similar to travel to other foreign countries, hepatitis A and B vaccines are recommended; also make sure tetanus-diphtheria and measles vaccinations are up-to-date. A typhoid vaccine is also recommended for travel to Lebanon.
Although Beirut's tap water is considered safe to drink, it's probably best to drink bottled water as the Lebanese do. As is the general traveler's rule, to be absolutely safe drink water only from bottles with intact caps, do not take ice in your drinks, and eat only cooked food and fruits that you can peel.

Weather Averages for Beirut in September
Average Temperature    79°f (26°c)
Average Low Temperature    73°f (23°c)
Average High Temperature    82°f (28°c)
Average Precipitation    2mm


For further information kindly visit: www.ministryoftourism.com and/or www.lebanontours.com
We'll be looking forward to welcoming you at YEB 2011